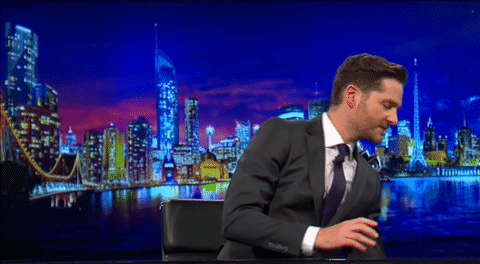 It's Ani David here…
Oh yes,, I too came with my popcorn, and I'm very excited because today a great friend of mine from Lyfe Marketing will break down the process of marketing using Facebook and Instagram.
Facebook and Instagram are owned by Mark Zuckerberg, and he made it possible to set up your business adverts on both platforms (FB & IG) from one control room (dashboard).
Before we invite one of our friends to explain Facebook Ads in their simplest terms, let's throw more light on which type of advertisement is best for your business right now.
PAID ADVERTISEMENT VS FREE ADVERTISEMENTS
You saw in the last class that when you pay to advertise on the internet, you can start seeing results immediately, unlike the free advert methods that take time to accumulate amazing results…
Now, what is the best way to advertise your business on the internet… especially if your business is not yet popular online?
I bet you know the answer already >> "BOTH" i.e (Paid advertisement + Free advertisement)
PAID ONLINE ADVERTS:
This involves the display of promotional images, videos, or texts based on what your ideal customers are searching for on their browsing devices.
This also includes the display of promotional images on channels, videos, websites, social media, mobile apps, etc. that your potential customers often engage with.
Examples of paid adverts include
– Google Ads
– Facebook Ads
– Instagram Ads
– Twitter Ads
– LinkedIn Ads
– Influencer Marketing, etc.
With highly targeted paid adverts, your customers will discover how your business solves their problems and then engage with your CTA.
CTA which means "Call to Action" is the next step you want your ideal customers to take after they've seen your advertisement.
Example of Call to Action includes – Download now, Get started, Buy Now, Visit our website, Learn More, Get for Free, Add to Cart, Subscribe now, etc.
FREE ONLINE ADVERTS:
We can call it free marketing because you wouldn't be investing money online to attract potential customers to your lead magnets…
Yet it is not that free, because instead of using money, you will be investing "Time" consistently to promote your business on the internet.
And you know what? Time = Money
Hope you get it! ☺️
Examples of free online adverts methods:
– being an active member of business-related online forums
– being an active member of business-related Facebook groups
– consistent posting on your social media handles
– blogging
– vlogging
– hosting webinars (online seminars)
– SEO articles, etc.
Anyways… Today
Sean Standberry from Lyfe Marketing will teach us important things we need to know about Facebook ads even as a beginner.
In his video, you will be learning
… How much is required to advertise on Facebook?
… How will Facebook charge you for your adverts?
… Best ways to create a successful advert on Facebook and a few more…
I have a gift to giveaway tomorrow.
It is an article I wrote that is value-packed and it is ranking number on Google because even Google loves it.
Check your email tomorrow morning to see if you got my gift…
It's time to keep your hands busy with the popcorn
All the best,
Let's welcome Sean!